You love breakfast? We also.
Daily from 8.00 to 10.00 Uhr
And that´s why we take the time to do so and complement the fresh healthy breakfast offer with the popular "Vorarlberger Riebel" and a variety of regional specialties, which we obtain directly from our suppliers of trust.
In the Brasserie Karl you sit directly near the buffet. If you like it even more cozy in the morning, just sit in the Schwärzler Lounge or use the morning garden.
The Schwärzler breakfast enthuses with a delicious variety. Taste the Vorarlberg region and enjoy.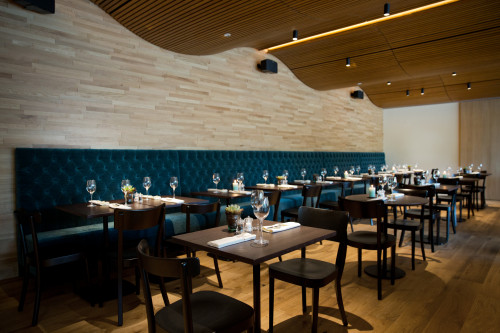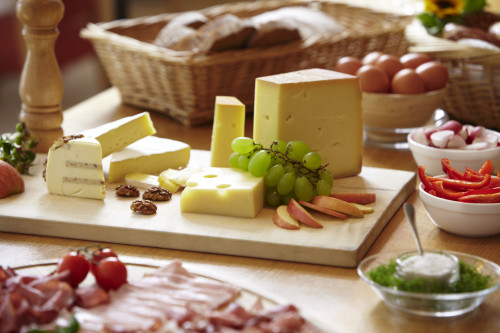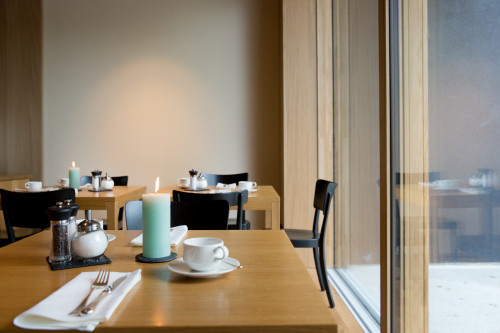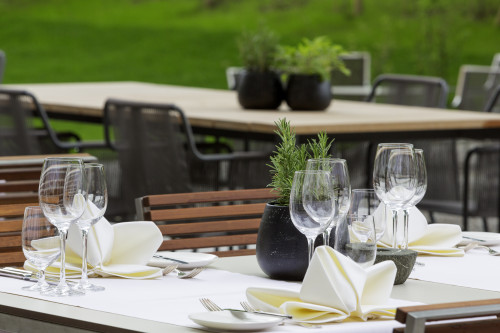 TOTAL LOKALES FRÜHSTÜCKSBUFFET: Gebäck von der Bio-Bäckerei Lampert, regionale Rauch Fruchtsäfte, frisch gepresste Orangensäfte, Ländle Käseauswahl, frisches Obst und Gemüse, Wurst- und Schinkenauswahl von Walser, verschiedene Joghurts, hausgemachtes Birchermüsli, Sennhof-Freilandeier, Marmeladenauswahl von Darbo, Lustenauer Senfvariationen, Trio vom  Honig, Kaffeespezialitäten von Jacobs, Tee-Erlebnisse von Sonnentor, süße Verführungen, pflanzliche Milchalternativen, eine kleine Auswahl an glutenfreien und veganen Produkten.