It is the versatility that distinguishes the Kulturbühne AMBACH. Whether exhibition, conference, corporate event, concert, theater, reading or ball - here organizers find the perfect stage in Vorarlberg. Concerts of all kinds, exhibitions, operas, cabaret, musicals, children's and youth theater but also spectacular multimedia travelogues from all over the world inspire the audience.
The own restaurant fulfills every wish from the break catering to the gala dinner. In the immediate vicinity of the Kulturbühne AMBACH is the lovingly renovated historic Jonas-Schlössle, dating from 1548, an ideal ambience for meetings, seminars, weddings and family celebrations.
In the four countries corner
Perfectly situated in the four-country corner of Austria / Switzerland / Germany / Liechtenstein, several rooms with a special ambience, perfect technical equipment and top gastronomy are available for artists, companies and institutions for events and functions.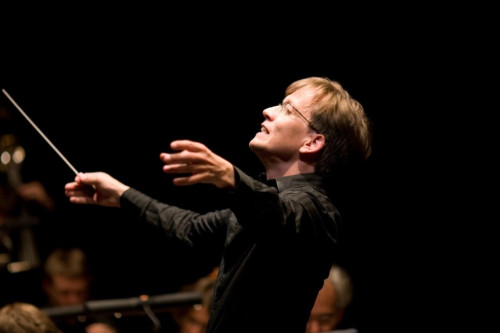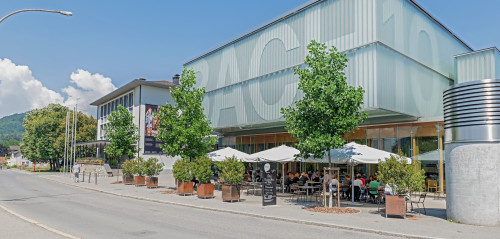 "Clubhouse"
In addition to the administration of the Kulturbühne, the former cinema and event hall is home to other associations and organizers: in addition to the Puppenbühne Götzis, the Krippenverein and the singing association Harmonie, the administration wing also houses premises of the music school tonart.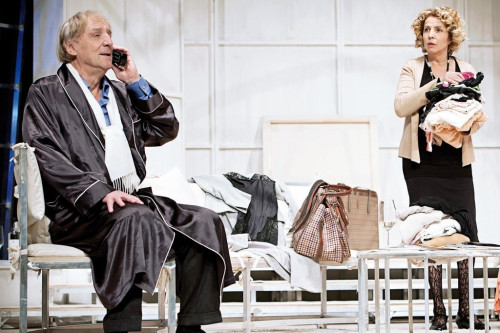 TOTALLY LOCAL TIP
Many actors and actresses of the Kulturbühne AMBACH stay at the Hotel am Garnmarkt. Therefore, there is the one or other chance to meet a star up close at breakfast or at the hotel bar.