Zeughaus
A select assortment of high-proof spirits to enjoy is offered by the liquor store in the Zeughaus just a few minutes' walk from the hotel.
The specialty store for fine brandies and distillates is located in the listed armory, built in 1875 and completely renovated. Once used as an alpine dairy, fire station, school and much more, Benedikt Fleisch now welcomes guests in an incomparably stylish ambience of enjoyment.
Whether connoisseur, connoisseur or curious, the top address for whiskey, rum, cognac, gin and Co with an assortment of over 1000 bottles impresses and makes the connoisseur's heart beat faster. Let yourself be advised by the certified spirits summerlier Benedikt Fleisch and his team.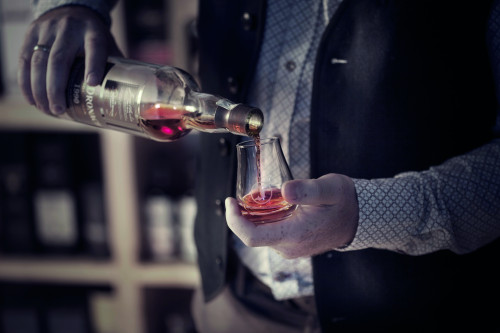 Totally local tip
A particular specialty are the special bottlings of the specialty store for noble high spirits. If you're looking for an unusual gift for someone who appreciates whiskey, rum or gin, you've come to the right place. In the store, however, the noble drops can not only be bought, but also tasted.