Restaurant Millrütte
Historic coziness in the alpine inn, above Götzis
The team inspires with perfect culinary delights. In addition to the finest international cuisine, local dishes such as Kässpätzle and Wiener schnitzel from the region are also served. In addition hand-picked wines from Austria, Switzerland, South Tyrol, Italy and Spain. A real tip for all those who want to enjoy something more than a beautiful view and the fresh air.
And by the way: the higher you climb, the smaller the worries and troubles of everyday life seem to you. It's nice that this effect also occurs when you do nothing more than sit contentedly in one of the guest rooms. In the midst of a coziness that can only grow over the centuries.
The house, built in 1746, has been carefully renovated.
The historic charm has remained. Heavy old original floorboards, a warming tiled stove and many loving details create a rustic ambience in the wood-lined guest rooms.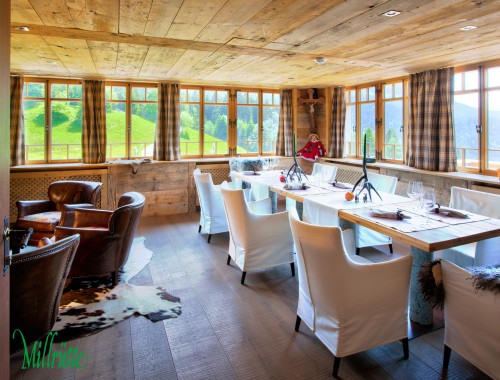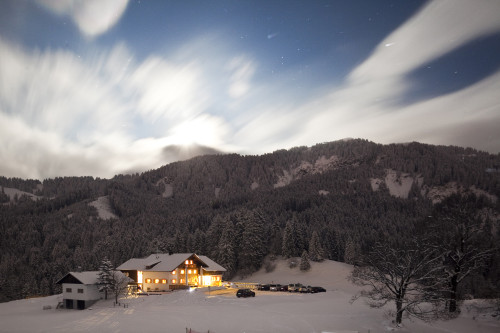 totally local tip
Enjoy a glass of wine from the "Wi- und Schnapskear" or a cigar at the open fireplace in the hunting club.