Water house St. Arbogast
Water is life. You will find exuberant proof of this in the Örflaschlucht gorge. Follow the narrow forest path that leads up into the forest behind the church of St. Arbogast. Cross the bridge over the Emmebach stream, ever further into the gorge. Over smoothly polished rocks you finally reach a thundering waterfall. An impressive natural spectacle that will show you the elemental power of water very directly!
More quietly, but no less intensively, one experiences the liquid element in the St. Arbogast water house. It is a place of contemplation - an "experience cell," as the artist Fridolin Welte calls his object. Like a perforated monolith, the five-by-five-meter cube stands in the gentle meadow landscape. Inside, the meditative concrete water pavilion holds a rectangular water basin and a drinking station that invite visitors to linger and pause. Water can be experienced anew in its significance for all life on our planet.
The walls of the water house resemble a membrane that acts like a breathing, cooling and at the same time protective skin. The tension of this work of art lies in the reversed spatial conception: the outside works inwards and the inside outwards. Nature is as much a guest in this house as man. Wind and weather, light and water become perceptible here in many ways. The eye follows the play of light in the water basin or perceives the world in an intensified way through one of the holes.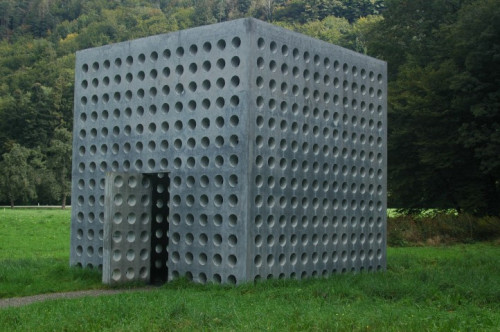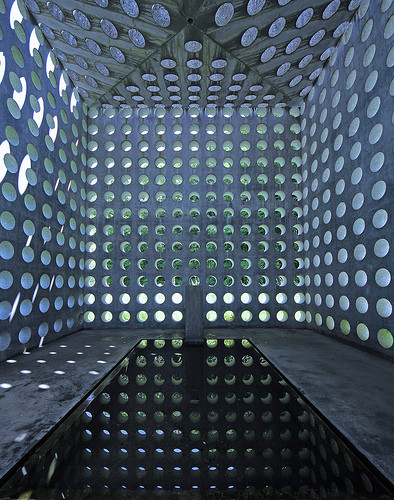 Kneipp hydrotherapy paired with a dreamlike view
The local Kneipp association sets health-promoting accents here. So do a few laps in the cold water - it's quite invigorating!